Victorian Precinct Oamaru
Historic Oamaru is in coastal North Otago on State Highway 1 (SH1) between Christchurch and Dunedin. Oamaru makes for a charming destination on this route, offering a wide range of attractions for visitors of all tastes.
Oamaru has a compact town centre with a vibrant Victorian Precinct showcasing the country's best-preserved 19th Century streetscape with original and beautifully ornate Oamaru stone architecture. Oamaru's early wealth was founded on gold mined in the Otago hinterland and then became a significant port and business centre for the growing agricultural industry. It was from Oamaru that New Zealand's first shipment of frozen meat destined for the markets of Europe departed, bringing significant wealth to the area that can still be sensed today.
A range of cafes, restaurants, shops and galleries have sprung up in Oamaru's unique heritage buildings, delighting both locals and overseas visitors. Also close to the historic centre is New Zealand's largest colony of blue penguins, which come in every night, delighting visitors as they make their way to their nests after a day out to sea. Oamaru is home to Whitestone Cheese, New Zealand's most highly awarded maker of gourmet cheese, where you can see the manufacturing process after having a taste of the many varieties on offer.
Within easy driving distance of Oamaru are mountain ranges that feed the mighty Waitaki River as it flows down to the coast from the Southern Alps. The Waitaki Valley is also home to New Zealand's newest viticultural region, with a number of vineyards producing award-winning Pinot Noir and other wine varieties, and the gliding centre of Omarama, considered one of the world's best places for powerless flight.
South of Oamaru are the famous Moeraki Boulders and the nearby colony of Yellow-Eyed Penguins, the world's rarest penguin species. Here also, on a pier overlooking the Pacific Ocean is one of the best-known restaurants in New Zealand – Fleur's Place – specialising, not surprisingly in seafood.
Wildlife – Little Blue Penguins – Yellow-Eyed Penguins
Wineries
Heritage Walking Tours
Stargazing and Astrophotography
Gliding at Omarama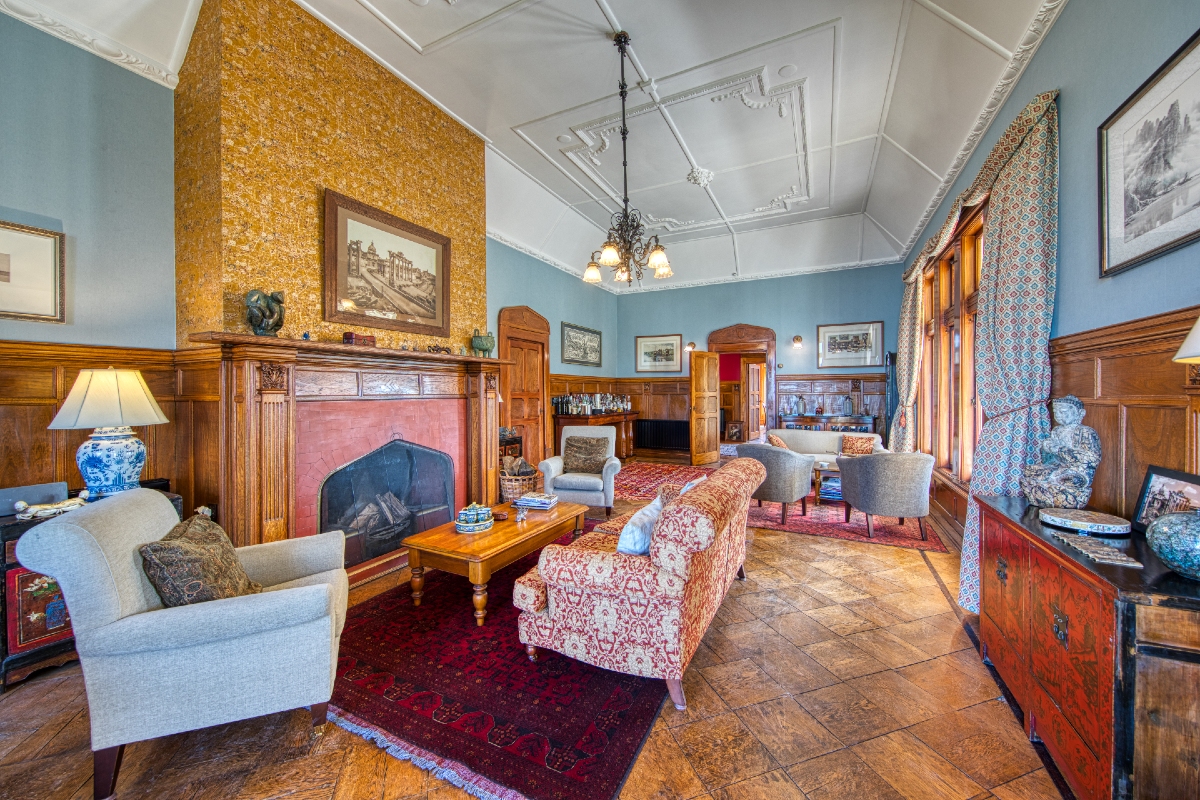 Stay at the warm and welcoming historic wooden mansion, Pen-y-bryn Lodge a New Zealand Luxury Lodge. Renowned for its hospitality and exquisite cuisine. Enjoy all the wonders that Oamaru and the Waitaki District have to offer.