Northland remains unspoiled with kilometers of stunning coastline and beautiful beaches fringed by Pohutukawa trees (New Zealand's Christmas tree). Ancient Kauri forests with walking and hiking trails.Take the Twin Coast Discovery Highway to the subtropical playground of Northland. Rich in its unique history as the site of the arrival of the first Maori settlers over 1000 years ago – Europeans arrived in the late 1700s.
The historic township of Russell is quite charming with wooden cottages, historic Christ Church with musket holes from the Maori Wars. Visit Pompallier, an early French Catholic Mission, the museum or the many boutiques and cafes.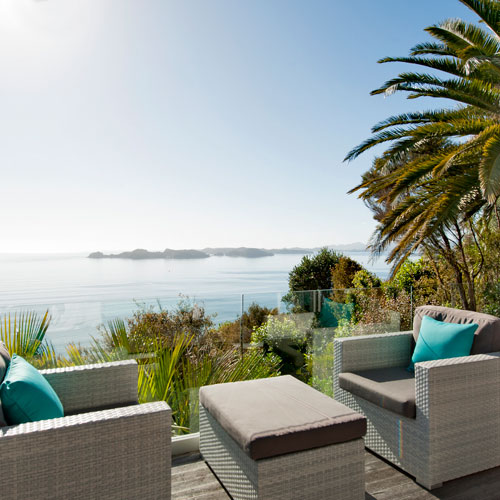 Cloud 9 Luxury Villa overlooks the beautiful Bay of Islands. Simply relax around the pool and spa, become a 'master-chef' in the superbly equipped kitchen or dine in nearby Russell.
A spectacular setting overlooking the beautiful Bay of Islands is home to Donkey Bay Inn. Arrive to something quite unique and be impressed by the eclectic decor and stunning views.