Super stylish – super luxury boutique accommodation in the heart of Geraldine
Complimentary nightcap of Port
Complimentary WiFi
Complimentary parking onsite
Complimentary Barker's Product Voucher
Located in the centre of Geraldine – a one hour 30 minute drive to Christchurch International Airport and a one hour drive to Tekapo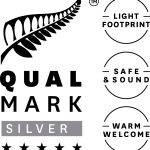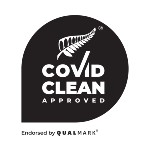 Art Galleries
Geraldine Walkway
Peel Forest walks
Farm and High Country Station tours
Opuke Thermal Pools & Spa
Humdinger Gin Distillery
$335 – $358 Room
$435 – $458 Suite
Charming  heritage accommodation. Beautifully appointed ensuite bedrooms and sitting rooms to relax
Opened in October 2019 The Vicarage carries a Category Two listing by Heritage NZ. 15 Vicars have lived here over the past 100+ years and you will find interesting bios of these vicars throughout the property.
Situated between the old Post Office and St Mary's Anglican Church, this elegantly restored building provides elegant, luxury accommodation in the heart of the pretty township of Geraldine.
Six beautifully appointed ensuite rooms have been decorated with flair and fun featuring stunning Fornasetti wallpaper. Super split king beds draped with fine linens and tile ensuite with luxury New Zealand toiletries and fluffy towels. A shared sitting room on each floor provides space for guests to relax with a coffee or drink and enjoy the company of other travellers and a kitchenette provides cooking facilities if you choose to dine in.
Contactless check in and check out allow for easy access to your hotel at any time via a secure access code.
Barker's fabulous cafe/restaurant and Store is located just a few meters from your accommodation. You can pre-order breakfast or a cold supper platter to be sent to your room if you prefer.   
Enjoy breakfast or brunch – Geraldine offers a range of restaurants, cafes and bars to dine.
Art galleries, unique shops, the Humdinger Gin Distillery – all within a short walk from The Vicarage. Stroll along the Geraldine Walkway through rhododendron dells and mature deciduous trees.
Located on Inland Scenic Route 72 – it's an easy drive to Mt Peel Forest for wonderful bush walks. Visit high country stations or jet boat on the Rakaia Gorge. A 2 hour drive from Christchurch and a one hour drive from Tekapo –  this is the perfect spot for a 2-night stay.